Looking for Collaborative Teammates
Our clients describe our employees as capable, purposeful, and genuinely reliable teammates with the grit to do whatever it takes. At Jamail & Smith, we are looking for those same characteristics from our future teammates.
We are always looking for assertive, dedicated, and hard-working project managers, superintendents, estimators, and administrative staff to join our team and help us produce quality construction results that make our clients look great.
A career at Jamail & Smith begins with the desire to become an extension of our client's team and the ability to listen to what they want and collaboratively find a construction solution they need. Whether you are just getting started or have a background that makes you uniquely qualified to become part of our team, we would like you to consider checking out Jamail & Smith.
Project Manager
Our project management team members are a unique solution-based group of individuals ready to respond with the experience necessary to help plan and execute all project needs.
Learn More >
Do you thrive on being the go-to person for resource management, removing roadblocks, delivering solutions, and just making things happen? As a Project Manager, you are responsible for overseeing and directing all phases of a construction project, while ensuring these projects are on time, on budget, and meet the project scope.

This position will design and implement project plans; communicate concerns regarding project cost, staffing, and scheduling directly with contractors/designers; prepare project status reports and work to ensure plans adhere to contract specifications.
Superintendent
Our superintendent team members are an energetic force on every project site. This group of construction professionals has a trained eye for project details, which they apply to every project with an enthusiasm for their work that can't be missed.
Learn More >
Are you an individual who is thrilled by a fast-paced environment with tight turnaround times? Our Superintendents oversee all phases of a construction project and ensure that standard operating procedures are being met, as well as ensuring safety procedures are being followed.

This position is responsible for managing project schedules and the procurement of materials needed for each project. The Superintendent attends scheduled meetings with the Project Manager, architect, engineer, and owner to provide updates and address any concerns that arise.
Estimator
Our estimator team members are the lifeblood of our company, with their detail-focused approach they set each project on course for success. The estimating team provides essential preconstruction services on every project that are second to none.
Learn More >
Do you have a passion for details where every project is new, different and exciting? As an Estimator, you will collect and analyze all project costs, including raw materials, labor, equipment and tooling to ensure estimates are accurate.

This position is responsible for completing quantity take-offs, preparing cost estimates, organizing bid bonds, and communicating with sub trades to determine the financial needs of completing a project.
Administration
Our administrative team members are a group of go-getters, providing excellent client service and team support for every project. Email hr@jamailsmith.com to inquire about various administrative job descriptions.
We offer a competitive salary (commensurate with experience and qualifications) and a comprehensive benefits package, including a company-contributed savings plan. (401(k) with a Company Match)
Qualified Teammates Typically Have…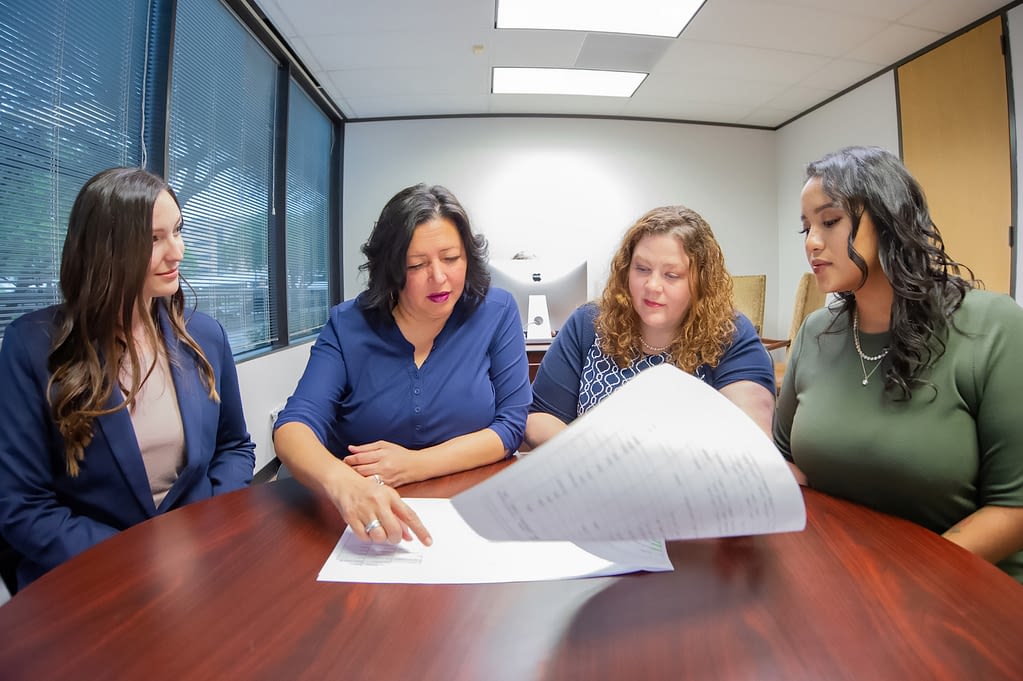 A Demonstrated Experience in General Contracting or Commercial Construction Industries
A Commitment to Safety and Quality
A Bachelor's Degree in a Related Field, Equivalent Experience, or a Combination of the Two
The Ability to Pass a Government Background Clearance
A Valid U.S. Driver's License
The Ability to Navigate Current Technology (Internet, Phone Apps)
A Proficiency in Microsoft Office
The Willingness to Travel
Excellent Verbal and Written Communication Skills
The Ability to Troubleshoot on the Job
An Attention to Detail
Patience, Perseverance, and the Grit to Produce Quality Construction Results
If you are interested in joining the Jamail & Smith team, take the Predictive Index Assessment and email your resume with the desired position title in the subject line. Resumes will only be accepted electronically.
All employment inquiries should be directed to hr@jamailsmith.com.